Wednesday, July 22, 2015
These are for Ring and Earring people.
I know some of you are ring people and like to make ring projects only.
Others may be earrings people and prefer earring projects only.
There are pendant and bracelet people too.
Hope I am right :)

Today I put together 2 tutorial packages, each for RING projects and EARRING projects.

The RING Package made up of all 6 tutorials available.
As a package, I am offering it at 35% less i.e. $20.00 only.
That is about $3.30 for each tutorial.

You can get the tutorial package here - RING Tutorial Package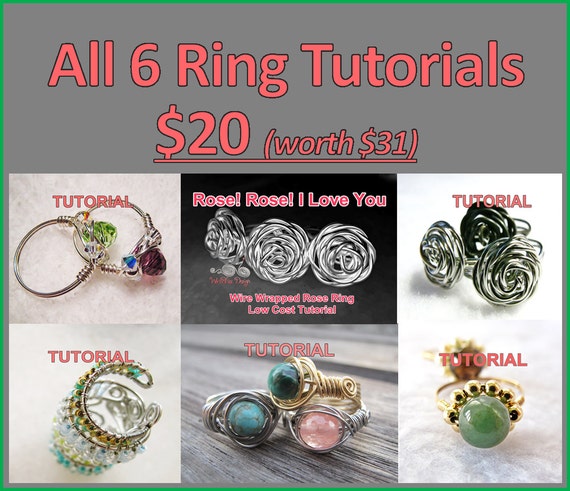 The
EARRING Package
made up of all 5 tutorials available.
As a package, I am offering it at 35% less i.e. $15.00 only.
That is $3.00 for each tutorial.
You can get the tutorial package here -
EARRING Tutorial Package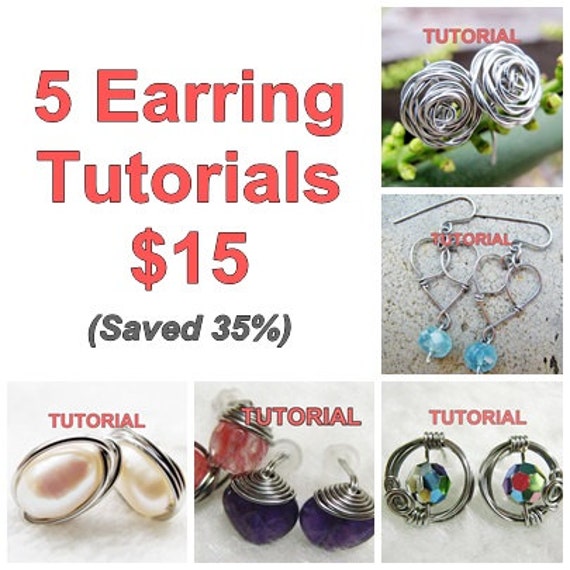 Both tutorial packages are available via
Instant download
.
You will receive an automatic email notification letting you know the file is ready on the Downloads page.
I am open to suggestions.
Let me know if you prefer other packages and we can work it out from there.